One of our goals at Lice Care Solutions is to arm our customers with quality lice-related information. We believe that the more you know, the better you'll be able to protect yourself and your loved ones, thus preventing further head lice outbreaks.
Today's blog covers a common dilemma: how to tell the difference between dandruff and nits.
To an untrained eye, it can be easy to mistake dandruff for nits—they're both a translucent white color and both get caught in strands of hair.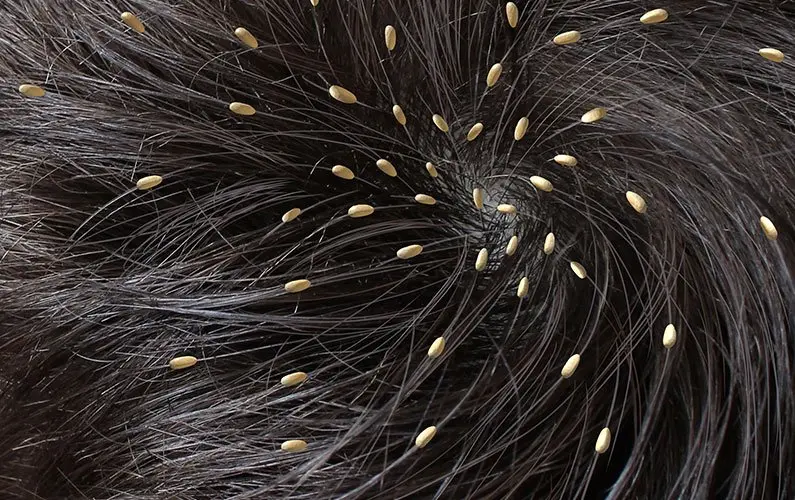 NITS
1. Nits don't move, dandruff will flake out. Nits attach to strands of hair and must be physically removed by combing. Unlike dandruff, nits don't just flake out.
2. Nits have a distinct shape. Nits have an oblong shape and are characterized by a pointed end and a round back.
DANDRUFF
1. Dandruff moves. Dandruff is a small piece of dead skin that flakes off the scalp and into the hair.
2. Dandruff doesn't have a distinct shape. Each flake of dandruff is slightly different and has no set shape.
Bottom line: It's not normal to see multiple nits after the second week of treatment, but if you're still suffering from a head lice infestation 21 days after seeking treatment from Lice Care Solutions, we'll gladly send a technician to your house to administer follow-up treatment at no additional charge.